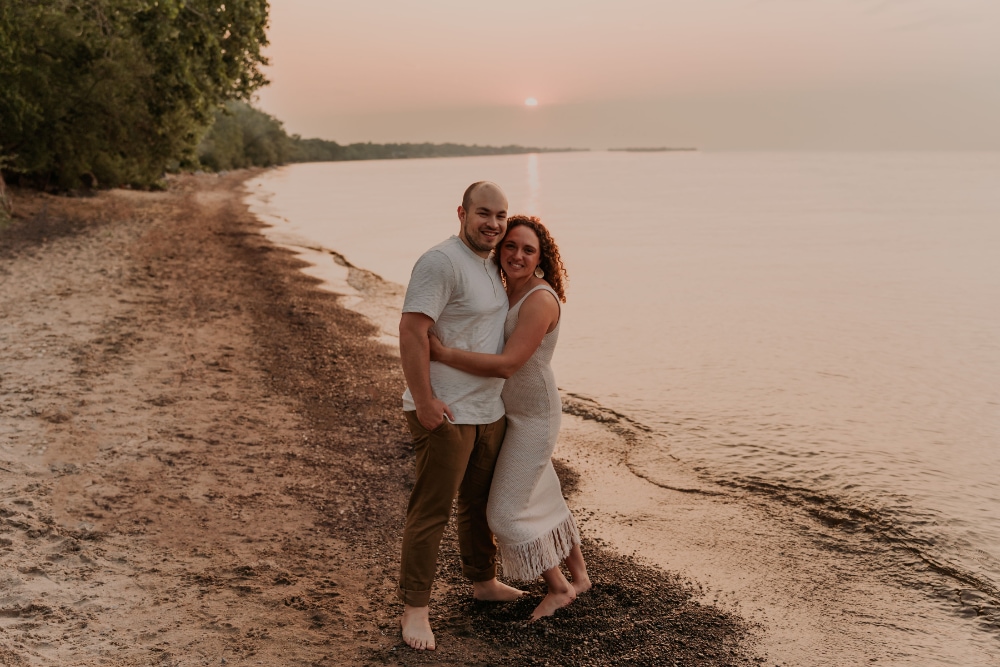 While pursuing their dreams in New York City, Stephen and Malayna met working at healthcare start-up. During the many lunches and dinner parties Malayna and Stephen spent time getting to know each other. In this time together, they shared many special moments that laid the foundation for their relationship. After Malayna received her MCAT score and her acceptance to the University of Rochester, Stephen was the first person she shared her excitement with. On quiet afternoons, Stephen looked forward to the chats they had when Malayna returned for client meetings. Even when Stephen was called away to join another consulting team, they stayed in touch and looked forward to seeing each other at the next get together.
In the midst of COVID, Stephen met Malayna at the airport so that she wouldn't have to brave the Post- apocalyptic NYC alone after weeks spending in Arizona. Stephen took Malayna to his favorite pizza shop in Greenpoint, Paulie Gee's, and they spent the evening catching up while looking over the East River at Transmitter Park, which quickly become their go-to spot. They spent the rest of the summer meeting up in the park to explore the city, have long talks, and eat the best food before Malayna had to leave to Rochester for medical school.
After countless summer and fall weekends hiking with their dog, Pepper, and taking photos, Stephen's plan began to take shape. He knew he needed to choose the timing carefully - the proposal would have to be between clerkships, after the big exam was over, in order for Malayna to fully enjoy the moment. So on November 5, 2022, they packed up for yet another hiking adventure and headed off to Ithaca, where they frequently took day trips and weekend getaways. Once they arrived at Treman State Park, Stephen was on the look out for a perfect spot. He'd told Malayna the he wanted to take family photos, and sneakily distracted her with the task of scoping out a "better view of the waterfall" while he got set up. Instead of setting the timer, Stephen pressed record and called Malayna and Pepper back over. Rather than turning and smiling for the camera, Stephen burst in to a speech that he'd been practicing for weeks. Although initially confused, Malayna quickly realized what was happening. With Pepper watching on, Stephen got on one knee and asked Malayna to marry him. Of course, unable to control her excitement, she said yes!